Can't believe it is Christmas eve already. All the presents are under the tree apart from mine at the moment but there is so many! I love Christmas time especially Christmas eve as me and my parents have a tradition of watching some movies and putting presents under the tree and finishing last minute things to do.
This year the house is decorated lovely as always by my mother so here is a couple of pictures
Plus I found out on the tree we have a bauble for 22years (when my mum and dad first got together) and yet it still looks like the more recent ones we have brought anyway. (Sorry its blurred)
On Christmas eve after 5 it is tradition with my family to sit down and watch the Polar Express (which we have just finished watching) I can always hear the bell throughout the whole movie and I might just have to get my mum the book next year for Christmas as she keeps going on about it.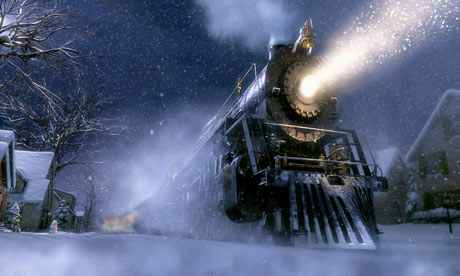 At about 9ish we get into our jammies and watch The National Lampoon Christmas Vacation which is a must have tradition for any family I feel. I know some of my friends only watch it on Christmas eve as well and never a loud before or after to watch it. Just the one time of the year.
If you have never watched it, it is a definite must! Eee I can't wait to watch it tonight! What traditions do you have?
I probably won't be blogging till a couple of days after boxing day but I hope everyone has a lovely Christmas and I hope Santa brings you lots of nice presents.